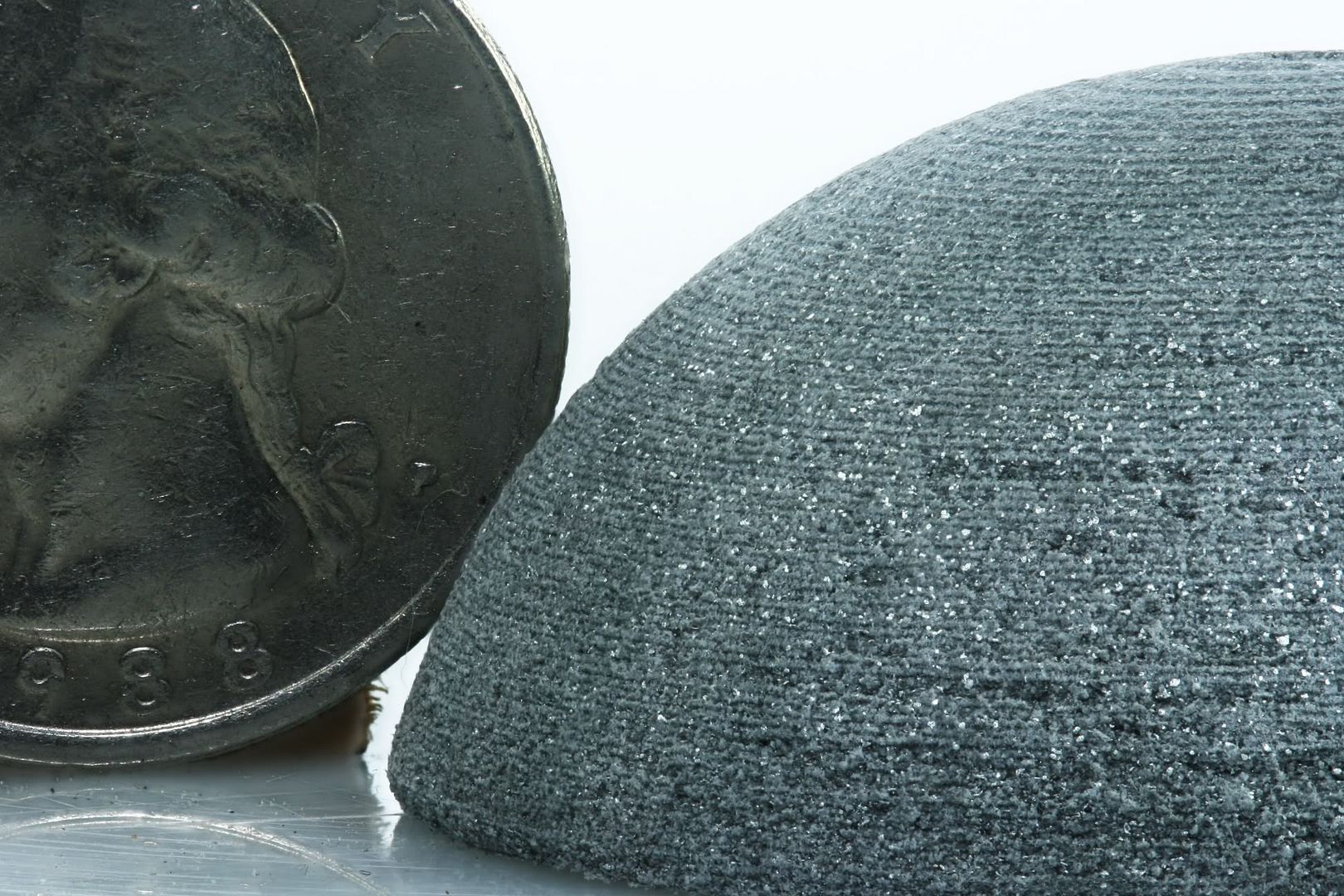 The Washington, DC chapter of SIGGRAPH met this evening in anticipation of the annual SIGGRAPH meeting. So, the primary focus was on how to maximize one's time at SIGGRAPH because it's an enormous show and it's easy to become overwhelmed.
But, toward the end of the meeting, the attendees had the opportunity to view a single small object printed by an early prototype of the Desktop Factory 3D printer. It was a simple dome shaped test piece; but, it was enough to cause quite a stir!
It was very quickly apparent that many in the group feel that desktop 3D printers will open a wave of creativity that we can't fully comprehend. It was amazing to see how animated knowledgeable people become when they first see and handle the tangible output from a 3D printer... especially a piece that is as robust as the sample they were shown.
One of the goals in showing the piece was to find experienced 3D modelers wishing to experiment with and explore 3D printing when the first desktop units become available. And, there was certainly no shortage of volunteers. This is going to be fun.
The next few years promise to be very exciting and rewarding for 3D modelers. And, desktop 3D printing while be one of the primary creative forces behind the excitement.
While I'm showing the dome as they saw it, let me show you the
SAME DOME
that has been lightly sanded and painted with a silver metal flake paint used by plastic model makers.
Here is
BEFORE
sanding and painting.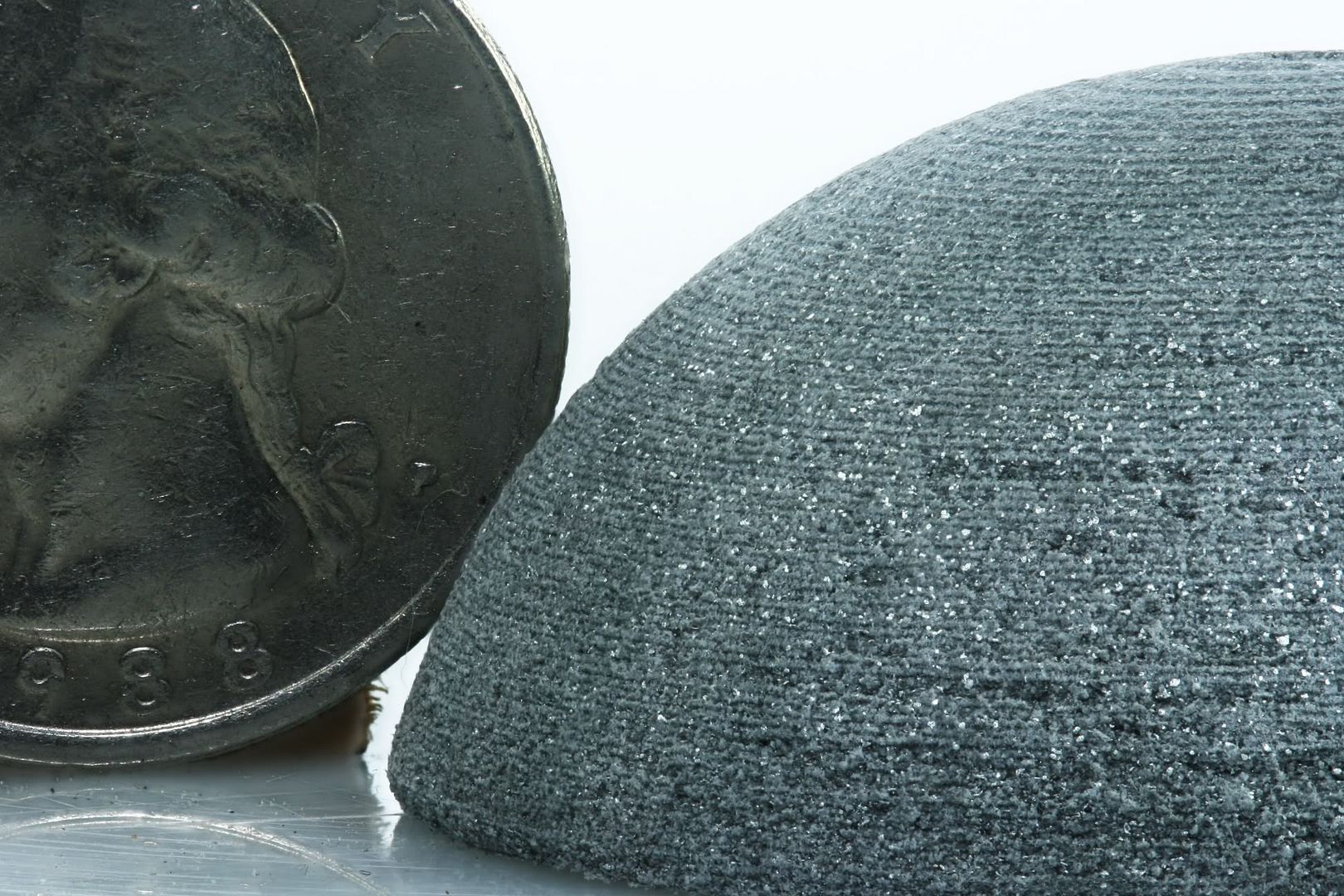 and here
AFTER
light sanding and painting.
For a quick test, we think it turned out very, very well.
We were very pleased by how well the Desktop Factory material took paint. The paint used for this first test is a lacquer in the "Model Master - Custom Lacquer System" series by Testor. It's a spray paint called
Sterling Silver Matallic 3D
and can be found in almost any local hobby store.
Preparation was simple. The dome was lightly sanded with 340-1000 grit sandpaper and a base coat of grey lacquer primer was used. It was finished with a lacquer clear coat in the same Model Master series.
The bottom area could have been worked a bit more; but, we were anxious to see how it would turn out under paint. However, if you click on the second image to enlarge it you can see that, overall, it smoothed out extremely nicely. We're interested in artistic applications for desktop 3D printing. So, having a material that handles this well and takes paint so nicely is very exciting.